WDVL Style Seminar Package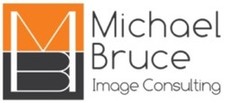 Bruce Pflaumer of Michael Bruce Image Consulting will be conducting a series of Style Seminars. They are interactive presentations about style, trends, and topics that Bruce and his team most often address with clients. During seminars, Bruce and his team will focus on enlightening and educating attendees as they share tips that help decrease your style anxiety and increase your style savvy.
Each session ends with time for Q&A, so bring a friend and your questions.
Thursday, March 2, 2017 6pm-9pm: Don't WHINE About your Style, WIN it!
Thursday June 8, 2017 6pm-9pm: Lighten Up
Thursday, September 14, 2017 6pm-9pm: A Capsule Wardrobe that Encapsulates Your Life and Style
Thursday, November 16, 2017 6pm-9pm: Sleigh Your Holiday Style
The first 4 guests to RSVP for the entire Style Seminar Series, will have the opportunity to meet privately with Bruce for a 30-minute Personal Style Consultation (location, date and time to be mutually decided upon). They will complete the MBIC Personal Style Assessment prior to their consultation and may use their time with Bruce to address any style needs and goals they may have. Recipients will be contacted by Michael Bruce Image Consulting to complete their Personal Style Assessment and schedule their consultation.