Richland Event Calendar
September 2016
Goose Ridge Social Club
5:00 PM to 8:00 PM
Thu, Sep 1, 2016 - Fri, Dec 23, 2016
Venue:
Goose Ridge Estate Richland Tasting Room
Contact:
Tasting Room 509-628-3880,
events@gooseridge.com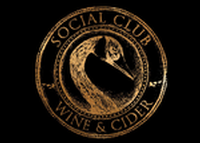 Extended hours!
Start the weekend off right! Every Friday at the Richland Tasting Room, come by and enjoy a glass or bottle of wine and bites from our food menu every Friday night from 11am - 8pm. Starting May 5th Thursday Bocce Nights are 11am to dusk.
Great spot in the vineyard to watch the sunset, sit by the fire pit or just meet new friends.
---
Photography Sessions at Goose Ridge
Our photography sessions were created for novices to veterans looking to grab a few pointers or a fresh point of view.
Take a look at Washington's largest contiguous vineyard one season at a time, with our very own Cellar Select artist, Mr. Dan Ostergaard. Get up close and personal with someone who has an exceptional relationship with Goose Ridge Estate Vineyards. Guests will meet at the Estate tasting room for an overview of the days program, then head out to the vineyard. After you've snapped to your heart's content, you will return to the tasting room for a wine & cheese pairing and to share your new views.
Sessions will be held on the following dates:
Sunday, April 17th - Come see our Bud Break and the start of our Vintage.
Sunday, June 26th - Ready, set, go! Come see our seasonal warming.
Sunday, August 21st - Our version of Verasion! Snap shots of the colors changing on our vines.
Sunday, October 16th - Don't miss harvest! Wrap us this session with a view of our annual harvest.
Sessions are held from 12:30pm - 3:30pm, and have a total capacity of twelve guests.
Sessions cost $40 per person for general tickets. Wine club members may purchase tickets for $30 per person.