Woodinville Event Calendar
November 2017
Live Music Featuring Dean Backholm
4:00 PM to 7:00 PM
Sun, Nov 26, 2017
Venue:
Woodinville Tasting Room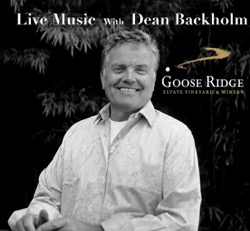 Goose Ridge Woodinville Tasting Room will be featuring Live Music by Dean Backholm on November 26th from 4:00pm to 7:00pm. Come enjoy a glass of Wine or Cider during our Social Hour. Dean Backholm's repertoire includes both originals and covers of popular songs of the 70's while also representing new and classic popular music.
December 2017
Saint Nick's Friday Night Wine and Food Tasting
7:00 PM to 9:30 PM
Fri, Dec 1, 2017
Venue:
Novelty Hill Januik Winery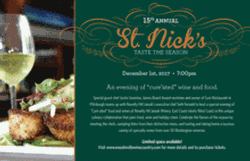 Cure-ated Wine Tasting at Novelty Hill Januik

Special guest chef Justin Severino, James Beard Award-nominee and owner of Cure Restaurant in Pittsburgh teams up with Novelty Hill Januiks executive chef Seth Fernald to host a special evening of Cure-ated food and wines at Novelty Hill-Januik Winery. East Coast meets West Coast in this unique culinary collaboration that pairs food, wine and holiday cheer. Celebrate the flavors of the season by meeting the chefs, sampling bites from their distinctive menu, and tasting and taking home a luscious variety of specialty wines from over 30 Washington wineries.
Tickets and more infomation: http://www.brownpapertickets.com/event/3084927
Holiday Sips and Stems
6:30 PM to 8:00 PM
Wed, Dec 20, 2017
Venue:
Woodinville Tasting Room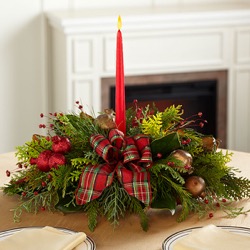 Grab a friend and join us for a "Sips and Stems" floral design paired with wine!! Create a beautiful holiday centerpiece
December 20th
Instruction begins at 6:30pm to 8:00pm

Floral designer and manager of Bothell Florist, Laurel Stromme-Dede will be teaching you step by step how to create a FUN, FABULOUS, succulent arrangement that you take home . Come with mom, girlfriends and or sisters, its perfect for a fun night out! This is a basic level class perfect for beginners....creativity not required and no experience neccesary. Prior to class you may purchase wine from Goose Ridge and food from Village Wines.

All materials are included in class fee plus one glass of wine. Additional wine and hard cider are available for purchase by the glass or bottle. Food is available for purchase from our neighbors at Village Wines.
Tickets: $55