Woodinville Event Calendar
December 2017
Pallet Sign Painting
6:30 PM to 9:00 PM
Thu, Dec 14, 2017
Venue:
Woodinville Tasting Room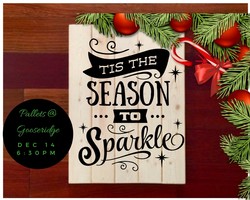 We will be creating custom pallet signs with a choice of 5 designs. These rustic signs measure approximately 14"x18" and you will have many choices for stain and paint to create your own sign. Registration is limited to 12 spots and will close at midnight on Friday, December 8, 2017, or until sold out.
The price for this workshop is just $40 and includes all supplies and instruction. There will be several choices of stain and paint colors to customize your design.
Holiday Sips and Stems
6:30 PM to 8:00 PM
Wed, Dec 20, 2017
Venue:
Woodinville Tasting Room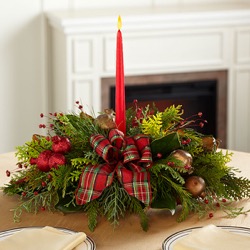 Grab a friend and join us for a "Sips and Stems" floral design paired with wine!! Create a beautiful holiday centerpiece
December 20th
Instruction begins at 6:30pm to 8:00pm

Floral designer and manager of Bothell Florist, Laurel Stromme-Dede will be teaching you step by step how to create a FUN, FABULOUS, succulent arrangement that you take home . Come with mom, girlfriends and or sisters, its perfect for a fun night out! This is a basic level class perfect for beginners....creativity not required and no experience neccesary. Prior to class you may purchase wine from Goose Ridge and food from Village Wines.

All materials are included in class fee plus one glass of wine. Additional wine and hard cider are available for purchase by the glass or bottle. Food is available for purchase from our neighbors at Village Wines.
Tickets: $55
January 2018
Wine 101
6:00 PM to 9:00 PM
Wed, Jan 17, 2018
Venue:
Woodinville Tasting Room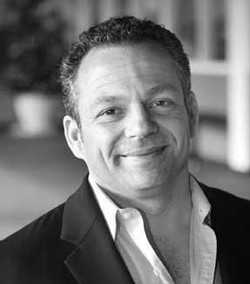 "What Every Wine Lover Should Know About Wine"
Join Sommelier David LeClaire as our guest wine instructor for the evening. His class will be a valuable learning experience as well as wonderfully entertaining. It all begins with a swirl, and a wine glass.
Learn what wines age well and how to age Goose Ridge wines properly. Have a new understanding of how the extreme temperatures effects wine and wine storage. Become well versed on acid and tannins of wine as well as mastering a few palate cleansing tricks.
David LeClaire is a certified sommelier from the Court of Master Sommeliers and currently serves as Wine Ambassador for Esquin Wine & Spirits, and was featured in Seattle Metropolitan Magazine.
The price for this workshop is $45. Wine Club Members price is $35.