WDVL 10/21 Harry Potter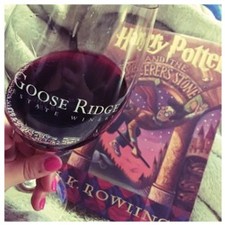 Event Title: Harry Potter Party
Time: 7:00pm to 10:00pm
Tickets: $40.00
Event Details:
We are pleased to inform you that you have been accepted at Hogwarts School of Witchcraft and Wizardry.
To celebrate your acceptance we are hosting a party!
There will be Potions (also known as wine and cider), House Sorting, Quidditch Pong, Costume Competitions and more enchanting activities. You may wear your wizard attire, or if you prefer, dress in the muggle manner.
Tickets are available for $40.00 per person.
You will be permitted entry into Platform 9 3/4 (Goose Ridge Woodinville Tasting Room) at 7:00pm as well as a complimentary "Potion" to drink. Witches and Wizards will also receive a custom made Harry Potter Gift and magical treats to enjoy.