WDVL 2/28/18 Henna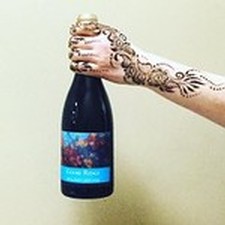 Henna and Zen – Wine Night
February 28th 5pm to 8pm
Enjoy a glass of Goose Ridge Wine and receive a henna design (temporary tattoo) from professional Seattle area henna artist Sarah Walters.
She'd always been intrigued with other ephemeral art forms like the sand mandalas created by Tibetan monks; and found herself wanting to learn more about the art form. She began studying the work of other henna artists and spent several years practicing and perfecting her homemade henna blend. She eventually left her corporate career in data analytics to focus on her art full time.
She specializes in blending traditional design elements with a modern style. Each guest will leave with their own unique henna on their hand.
Learn more about SARAHENNA: https://www.sarahenna.com/our-team/
Must be 7yrs or older to participate. Tickets available for $25.00 per person.