WDVL 4/5/18 Style Event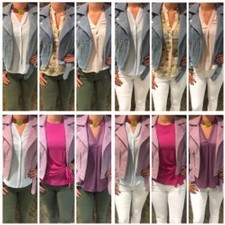 Style Seminars 2018
The sun is shining more which means it's getting brighter outside; are you ready to lighten up your style for Spring?
Thursday, April 5, 2018 6pm-9pm Cost: $35.00
Join Bruce Pflaumer and the Michael Bruce Image Consulting team on Thursday, April 5th to discuss how to reset and restock your wardrobe for Spring! We've already covered the concept of a Capsule Closet, now it's time to focus on how to transition what you have, with what you want for Spring and Summer. The team will bring new, fresh and trending examples, and share how to keep your wardrobe fluid, stylish and purposeful.
Feel free to bring specific items, or questions you may have about your Spring/Summer style as each session ends with plenty of time for Q&A.