WDVL 8/16/18 Style Event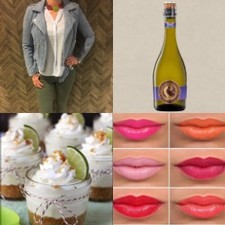 Girl's Night Out: Regroup with Your Squad to Wine and Shine!
On Thursday, August 16th join Michael Bruce Image Consulting at Goose Ridge for a fabulously fun Girl's Night Out. The Michael Bruce Image Consulting team is taking their show on the road for Goose Ridge! During this stylish, hands on event you will be able to engage with Bruce and his team of professional Consultants/Stylists on everything related to your personal style. During your tete-a-tete, they will provide you with high-level ideas and resources to remove your style obstacles and return the fun back to your style. They're also bringing some of their Style Partners who will educate and inspire about accessories, makeup, skincare and hair styles. Gather your group and make a date!