VIDO MULE RECIPE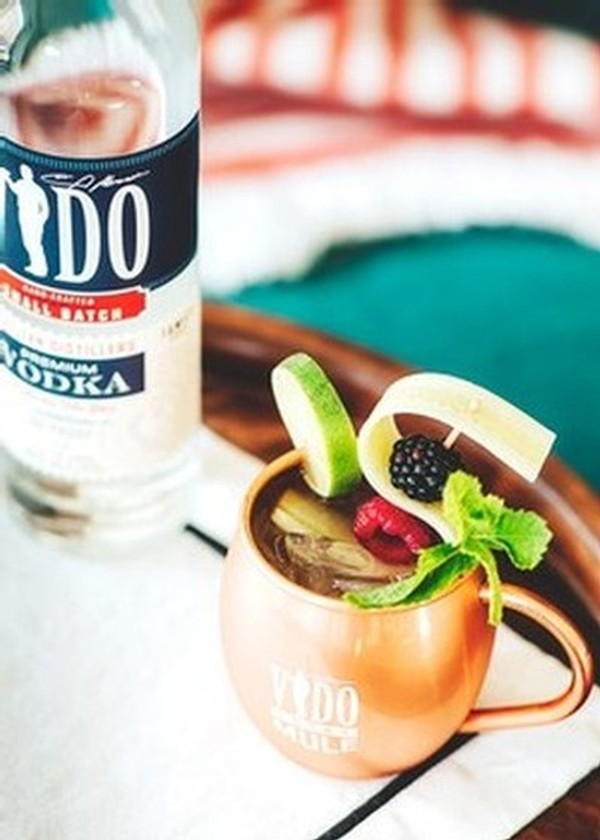 INGREDIENTS
2oz VIDO vodka
.5 oz Roses lime juice
.5 oz classic simple syrup
Ginger beer
PREPARATION
Muddle VIDO vodka, Roses lime juice, simple syrup and two lime slices together.
Strain into copper mug with ice and fill with ginger beer.
STANDARD GARNISH
Lime slice, raspberry, blackberry, mint sprig and cucumber
VIDO Vodka available in Woodinville & Richland
Handcrafted From Goose Ridge Estate Grapes
Vido Vodka now available for sale in our Richland and Woodinville Tasting Rooms.
Vibrant, aromatic, and silky smooth, Vido Vodka is Vido's vision, come to life.

Premium wine grapes harvested at the peak of perfection are distilled in small batches to yield a tantalizing sensory experience.