Emma Vande Voort
---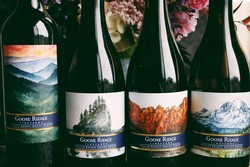 My name is Emma Vande Voort, and I am a watercolor artist born and raised in Lynden, Washington. I have been an artist from a very young age, and have done watercolor and drawing commissions and sold prints under my business name, Lewis the Dog Studio, for several years. I am currently a student-athlete at Dordt University in Sioux Center, Iowa, where I play volleyball and major in biology and minor in theology and art. My plan is to pursue a career in biological research and scientific illustration. When I'm not busy being a student or doing art, I love hiking in the Pacific Northwest, travelling, spending time with my dogs and sheep, and spending time with family and friends.
Lewisthedogstudio.weebly.com
Katie Small
---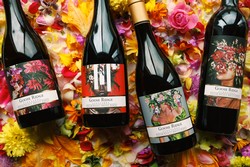 Even as a child growing up in Washington's Tri Cities, Katie Small was driven by her creative side. It wasn't until she moved into her first apartment that she truly unlocked her passion for painting. Young and broke, instead of purchasing others' artwork to adorn her walls, Katie picked up a few canvases and paint brushes and began to create her own works of art. Her passion was unleashed and soon she had amassed a great portfolio of work. Sharing her work on social media garnered a great response. Her active followers started reposting her work and direct messaging Katie to acquire about her pieces. Her career as an artist was launched.
Katiesmall.net
Todd Telander
---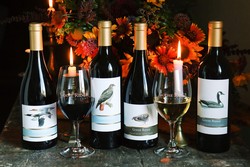 Art and the study of nature have been dual passions for Todd Telander since childhood. While earning degrees in Environmental Studies and Biology, he was happiest when his coursework took him out of the classroom for field studies to the coast, mountains, and some of California's most scenic parks. In particular, the sketches he make of birds, plants, and insects as part of his journal became what he looked forward to working on the most.
Working both out doors and in his studio, he is committed to improving his work in a way to arouse the senses, not soley reproduce a scene.

Toddtelander.com
WARNING: Drinking distilled spirits, beer, coolers, wine and other alcoholic beverages may increase cancer risk, and, during pregnancy, can cause birth defects. For more information go to www.P65Warnings.ca.gov/alcohol.