Leavenworth Event Calendar
November 2018
The Christkindlmarkt
Fri, Nov 23, 2018 - Sun, Nov 25, 2018
Venue:
Downtown Leavenworth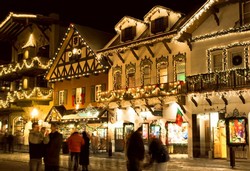 This popular and celebrated northwest tradition features delicious and authentic Bavarian foods, handmade arts & crafts and other gifts, and family-friendly, Bavarian- and Christmas-themed entertainment!
Live Music with Lindee Hoshikawa and Sergio
3:00 PM to 6:00 PM
Sat, Nov 24, 2018
Venue:
Downtown Leavenworth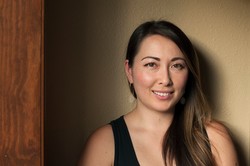 Lindee Hoshikawa's foundation is in jazz, but she also incorporates pop, blues and soul into her performances and original compositions. She has always lived between Japan and the Seattle area and writes her songs in both Japanese and English. We are lucky to be able to host her and her friends for an afternoon of beautiful music!
Christmas Lighting Festival
Fri, Nov 30, 2018 - Sun, Dec 16, 2018
Venue:
Downtown Leavenworth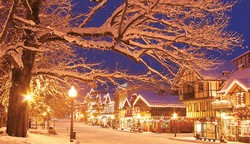 Join us for the most wonderful time of the year, when our quaint Bavarian town becomes a Village of Lights (over half a million of them!) and holiday cheer abounds!
Friday, Saturday and Sunday for the first three weeks of December.