Walla Walla Event Calendar
September 2019
Live Music with Eric Leadbetter
5:30 PM to 7:30 PM
Fri, Sep 20, 2019
Venue:
Walla Walla Tasting Room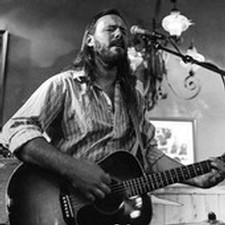 Eric Leadbetter was born in the town of Bozeman, MT. His musical career started in 2003 when he recorded his first solo album, Eric's cosmic kitchen. He then moved to Boulder, CO in 2004 when he started playing out in local coffee shops and small bars. In 2006 he established the rock n roll band, Jive Coulis with some good friends from high school. Since then they traveled to over 20 states performing. Jive was dis-banded in 2017 and Leadbetter Band was Born.
Currently, he lives in Central Oregon and plays gigs constantly. Whether solo, duo, or full band he is always gigging. Last year in 2017 he played 220 plus shows, a personal record. His music is very unique and original, with ghostly echoes of the golden age of rock from the 60s-70s. And it should be, since he draws his musical inspiration from these eras by listening to a vast collection of classic vinyl.
"I want my music to not only reach people's ears in a sweet and engaging way, but also to challenge the mind and inspire the heart and soul. I have creatively explored music very deeply in my life, and I see no end to the amount of musical wisdom to be gained and understood. It is a real treat for me to be able to share my musical expression with people that are open and willing."
NO COVER
Fall 2019 Wine Club Release Walla Walla
12:00 PM to 5:00 PM
Sun, Sep 29, 2019
Venue:
Walla Walla Tasting Room
Contact:
Tiffany 425-488-0200,
Tiffany@gooseridge.com
Sunday, September 29th
Time: Noon to 5pm
Who: Cellar Select Members
Where: Richland, Woodinville, Leavenworth and our new Walla Walla Tasting Room
Cost:
Complimentary for wine club members only. MEMBERS MUST RSVP by Thursday, September 26th. Guest tickets may be purchased for $25 by contacting the tasting room manager in Woodinville, Richland, Leavenworth, or Walla Walla at your pick up location. Guest tickets are limited.
What:
We will have light bites and be tasting 5 of our fabulous wines, including the 4 new wine club wines.

RSVP's are required by Thursday, September 26th for all to attend. Please add your ticket(s) to the cart and checkout to submit your FREE RSVP for the **Walla Walla Tasting Room** celebration!
Woodinville tiffany@gooseridge.com
Walla Walla tiffany@gooseridge.com
Richland meredithb@gooseridge.com
Leavenworth paulab@gooseridge.com
Click Here to Login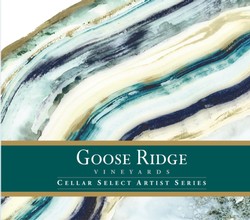 December 2019
Live Music with Jill Cohn
6:00 PM to 8:00 PM
Fri, Dec 6, 2019
Venue:
Walla Walla Tasting Room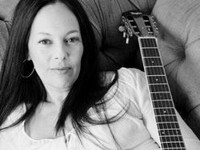 "Her songs are beautifully crafted, sometimes bittersweet and sometimes hopeful, but ever easy and melodic with soulful and savvy lyrics" - Chicago Tribune 5/2014
Songstress, Jill Cohn returns with a new release, "Heartstrings Touching Ground" produced by Grammy Award Winning Producer Malcolm Burn, who has credits with Bob Dylan, Daniel Lanois and is best known for his production on "Red Dirt Girl", by EmmyLou Harris. After hearing Jill's song, "Yellow Rose" Burns invited the Seattle Songstress to record with him in his Kingston NY studio. This collaboration has resulted in a stunning new collection of deeply personal songs with a universal message of hope.
A full-time musician since 1999, Cohn has released nine critically-acclaimed independent releases, has gained notoriety with her songs placed in popular TV shows and continues making her live shows the centerpiece of her musical endeavors. In addition to being an endorsee of TAYLOR GUITARS and ELIXIR Strings since 2001, she was a top five finalist in the Lilith Fair Talent Search and has opened for a long list of many well-known artists, but stand-outs include: David Bromberg, Cheryl Wheeler, Vonda Shepard, Loudon Wainwright, Dave Matthews and Jewel.
NO COVER