Walla Walla Event Calendar
December 2022
Live Music with Jill Cohn
4:00 PM to 6:00 PM
Sat, Dec 3, 2022
Venue:
Walla Walla Tasting Room
Contact:
Amanda Nelson 509-876-4046,
amandan@gooseridge.com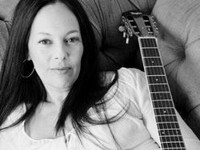 Goose Ridge is excited to welcome back Jill Cohn to Walla Walla December 3rd from 4-6! Join us for a mug of our delicious mulled wine before the parade.
A full-time musician since 1999, Jill Cohn has released nine critically-acclaimed independent releases, has gained notoriety with her songs placed in popular TV shows, and continues making her live shows the centerpiece of her musical endeavors. In addition to being an endorsee of TAYLOR GUITARS and ELIXIR Strings since 2001, she was a top five finalist in the Lilith Fair Talent Search and has opened for a long list of many well-known artists including: David Bromberg, Cheryl Wheeler, Vonda Shepard, Loudon Wainwright, Dave Matthews, and Jewel.
Reservations are recommended. Please call the tasting room at 509-876-4046 to reserve your table.
Santa Claus is Coming to Walla Walla!
1:00 PM to 3:00 PM
Sun, Dec 4, 2022
Venue:
Goose Ridge Walla Walla
Contact:
Amanda Nelson (509) 876-4046,
amandan@gooseridge.com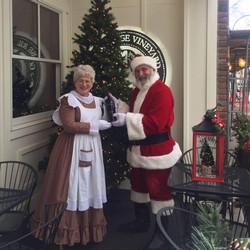 Santa and Mrs. Claus are returning to Goose Ridge Walla Walla on for Holiday Barrel Weekend! Come find out if you made the "nice" list and snap your own pictures with the jolly couple! Candy Canes will be available for the kids, while adults can enjoy wine and cider tastings.
Reservations are recommended, and can be made at https://www.exploretock.com/gooseridge-wallawalla.