Woodinville Event Calendar
September 2018
Live Music Every Sunday - September
4:00 PM to 7:00 PM
Sun, Sep 2, 2018 - Sun, Sep 23, 2018
Venue:
Woodinville Tasting Room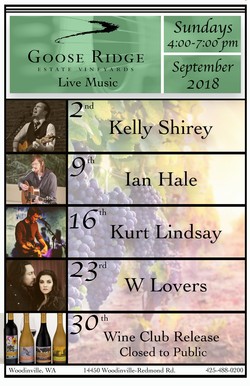 Live Music Every Sunday 4pm to 7pm. Except September 30th - Wine Club Release Weekend
October 2018
After Hours Wine Walk - October 11
4:00 PM to 8:00 PM
Thu, Oct 11, 2018
Venue:
Check-in: Woodinville Visitor Center 14700 – 148th Ave NE Woodinville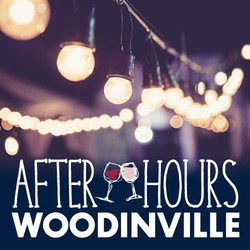 After wrapping up your work day, relax and wander through Woodinville to discover some of the exceptional local wines available. Woodinville After Hours is kicking off in June and will run through October. Two Thursdays each month, we will highlight either the Hollywood District or the growing Warehouse District. This event will include wine tasting from the areas superb wineries. Each tasting room will be creating a unique and interactive experience behind their doors.
Ticket price is $25. It includes access to 12+ wineries and 14 tasting tickets with the ability to purchase additional tickets on-site at check-in. The tasting runs 4pm – 8pm. Please bring a glass or you may purchase one at an additional cost of $5.00.
Check-in: Woodinville Visitor Center 14700 – 148th Ave NE Woodinville
November 2018
Fall (Back) In Love with Your Style
6:00 PM to 9:00 PM
Thu, Nov 1, 2018
Venue:
Woodinville Tasting Room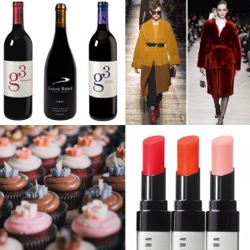 On Thursday, November 1, Michael Bruce Image Consulting will be back at Goose Ridge discussing how to fall back in love, and stay in love, with your cold weather style. Because Fall/Winter clothes are worn in the PNW for over six months of the year, it's easy to feel disenchanted with your wardrobe by November, let alone by February. How do you spice things up? Keep the romance alive? Avoid getting bored? Bruce and his team will discuss and demonstrate ways to expand your wardrobe to keep it dynamic and interesting; as well as offer advice on when it's okay to look for more, how to add something new to what you already have and why it's important to value and invest in the relationship with your personal style.