Richland Event Calendar
November 2018
Holidays in the Heart of Washington Wine Country
Fri, Nov 23, 2018 - Sun, Dec 16, 2018
Contact:
Meredith Bowman 509.628.3880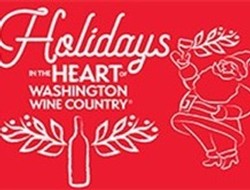 We hope to make your holiday season a little brighter, merrier and cheerier this year with Holidays in the Heart of Washington Wine Country! Visit four (4) or more participating wineries for a chance to win a $500 Visa gift card! Cards may be picked up at any participating winery or downloaded. Your card must be stamped by at least four (4) participating wineries to qualify for one (1) entry into the drawing for the Visa gift card. Stamps/signatures will only be given November 23 - December 16, 2018. One stamp per person at each winery. Once your card is completed, you may earn an additional entry by using the hashtag #HeartofWAWine on Facebook or Twitter. Completed Holidays in the Heart of Washington Wine Country® cards must be submitted by Monday, December 17, 2018. Cards may be turned in at any participating winery or submitted to: Visit Tri-Cities, 7130 W. Grandridge Blvd., Ste. B, Kennewick, WA 99336
Download your stamp card online at http://www.visittri-cities.com/holidaywine/
Must be 21+ to participate
January 2019
Tangled in Twine Floral Wall Hanging Workshop
6:30 PM to 8:30 PM
Thu, Jan 10, 2019
Venue:
Goose Ridge Winery Richland Tasting Room
Contact:
Meredith Bowman 509.628.3880,
meredithb@gooseridge.com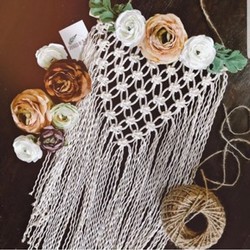 Come join us for this Floral Macrame Wall Hanging Workshop! For this workshop we will go over a couple basic macramé knots, create a simple boho wall hanging and decorate it with your choice of floral and other accessories…oh, and wine of course!!
*We will be standing up while working on this wall hanging. Please wear comfortable shoes. If you need to be seated please let us know ahead of time so we can make accommodations.
Cost: $50
https://www.tangledintwine.us/tickets/floral-wall-hanging-workshop