Live Music with Virgil Brown
| | |
| --- | --- |
| Date: | Fri, Oct 6, 2023 |
| Time | 5:00 PM to 7:00 PM |
| Venue: | 16304 N Dallas Road |
| Contact: | Shyann Pratt |
| Phone: | 5096283880 |
| Email: | shyannp@gooseridge.com |
Join us for Virgil Brown's Goose Ridge debut! He will be playing folk, blues, and rock from 5-7pm. Grab your reservation today!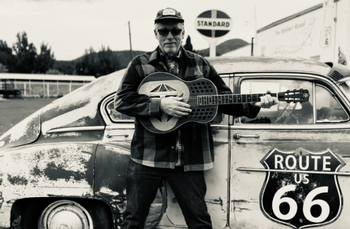 "I was based out of Seattle where for many years, I was on the road playing whatever music I could get payed to play. In the 1980's I toured the far-east with a rock-n-roll band called The 57s, and in the 1990's it was Europe, with stops in Amsterdam, Prague, Berlin and Munich.
I spent a year in Paris, where I performed in the clubs and recorded an album of my own songs called Smoke Rings. In a simple twist of fate the album was warmly received back in Canada, most notably in the province of Alberta. In 1999 I criss-crossed the western provinces on the Midlife Chrysler Tour '99, named for the most popular song on the album."
https://virgilbrownmusic.com/home